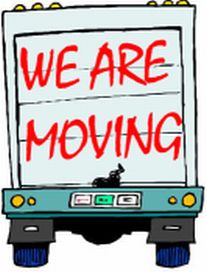 Are you retiring and moving to Florida or relocating due to a new job?  If you are moving out of state, the following article will assist you in what you need to consider with regard to documenting and reporting your change in address as well as income tax consequences.
 Click the link to read the full article:  How to Change Residency for Income Tax Purposes
As we begin to wrap up 2014, tax season is right around the corner. We have created this letter to assist you with certain items you should consider such as estimating your income for 2014 to funding your retirement plan.
 Click here to download and read your 2014 Year-End Tax Planning Letter
 If you use a car, van, or truck for business, charitable or medical purposes, these new standard mileage rates issued today by the Internal Revenue Service are going to affect you starting January 1st, 2015.
To read full article: New Standard Mileage
Last Friday, ADOR released a helpful online sales tax rate database for retailers who deliver their goods and need to know the proper sales tax given their delivery destination.
Click to read the full article

If you sponsor a cafeteria plan (IRC § 125 plan) with a Medical FSA feature, year-end enrollments will be starting soon, so your employees will be interested in this increase.
In Revenue Procedure 2014-61 released on October 30, 2014, the IRS announced the increase in the amount that may be deducted from an employee's paycheck for  Medical FSA's.  The limit for years beginning in 2015 will be $2,550, which is an increase of $50 from the previous limit of $2,500.  There was no change in the limit on Dependent Care FSAs, that limit remains $5,000.
Originally, IRS Notice Notice 2012-40 set the limit at $2,500 for Medical FSA's for plan years beginning on or after January 1, 2013 noting the amount may be indexed in future years for inflation.
The maximum amount remained $2,500 for 2014. 2015 will be the first year the amount has been indexed for inflation.  The maximum amount that may be deducted also applies to limited purpose FSA's.
Your contributions that are not able to be cashed out as taxable income are not counted towards the $2,550 limit however, you will want to be sure any of your contributions meet the necessary criteria so the Medical FSA remains an excepted benefit.
Amounts counted towards rollover or grace period funds do not count towards the maximum amount of $2,550. This same time last year, the IRS modified the Use-it-or-Lose-it Rule that allows certain amounts left in Medical FSAs at the end of the year could be used in the following year provided your plan includes (or is amended) to allow one of the carryover methods as follows: Plans can choose between the rollover of up to $500 of unused funds to the next plan year, or allow participants up to two and a half (2½ ) months from the end of the plan year to incur expenses against unused funds from the prior plan year.
Alabama CPAs beware.  Worker classification audits by federal and state agencies like the IRS, U.S. Department of Labor, the Alabama Department of Labor and state departments of revenue and labor across the country are on the rise.  The Alabama DOL and U.S. DOL just signed an exchange of information agreement to encourage these audits.  
 Continue reading by clicking on the link below:
In an effort to combat fraud and identity theft, the Alabama Department of Revenue has introduced a new program, "ID Theft Project".  A letter will be sent to certain taxpayers requesting the taxpayer log onto the Department's website to take an identity confirmation quiz.  If the taxpayer does not have internet access, s/he will be given a call center number.
Please click on the link below for a sample of the letter to be sent soon: